Another amazing week for Proposition 24 with more endorsements, more momentum and a number of Prop 24-related events on the horizon.
Here are some of the top California privacy news items that happened this week:
Andrew Yang's "Vote Yes on Prop 24" SF Chronicle Editorial
The week kicked off in style with the San Francisco Chronicle publishing an editorial from former Democratic Presidential Candidate Andrew Yang. Entitled "California's Prop. 24 is the right framework for America's privacy law", it starts off with this bold statement by Andrew:
Americans deserve privacy online. Currently, Big Tech siphons the data of millions of Americans every minute and sells and resells that data for billions of dollars. Most of us never see a dime from any of that. It's time to put control of data and privacy rights back where it belongs: with ordinary Americans like you and me.

That is why I support Proposition 24, the California Privacy Rights Act. This initiative builds on the foundation of California's landmark privacy law, passed by the Legislature in 2018, and will provide even greater data control and privacy protection to Californians if it passes. It includes strong measures, such as the creation of a new consumer protection agency to be a watchdog over big tech, and expands on the tools Californians have when companies misuse their data under the law.
Then concludes with this statement of support for Proposition 24:
Other Endorsements
More State leaders and political groups are also endorsing Prop 24. For example, the Democratic Party of Orange County  — representing over 500,000 Democrats in the OC  — is an enthusiastic supporter of Prop 24.
Political leaders endorsing Prop 24 this week include California State Senators Bob Wieckowski and Jim Beall, and State Assemblyperson Cecilia Aguiar-Curry.
Sean Dugar, DNC member and social justice advocate, also endorsed Prop 24!
The LA Times also had a shout-out to Prop 24 and reminder voters that the LA Times Editorial Board is Yes on Prop 24 too!
The Big Prop 24 Ad Drops!
Late breaking news from last week was that our first digital/TV ad was ready, and now it is live and running this week. Check it out!
Events and More Events!
The #CADataPrivacySeries that is all about Reclaiming our Digital Future is happening over the next few days with a virtual screening of "The Social Dilemma" on Oct. 2nd, a data privacy panel led by Andrew Yang on Oct. 4th, and a day of action on Oct. 6th. Check out all events by clicking here or on the image below!
The Social Dilemma and Prop 24 Blog Post
As some of you may know, a new documentary-drama has just been released on Netflix called "The Social Dilemma" and it is gathering a lot of buzz. Per Netflix, "this documentary-drama hybrid explores the dangerous human impact of social networking, with tech experts sounding the alarm on their own creations."  We wrote this blog post this past week that discusses how Prop 24 would address many of the issues that the "The Social Dilemma" brings vividly to our attention.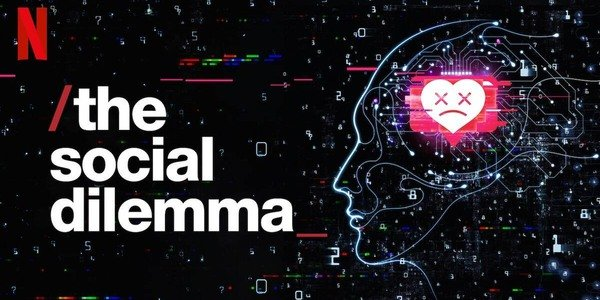 Wow, that's already alot of stuff that happened this past week, with more good news to come next week.